The Poor Clare nuns follow the Rule of Saint Clare (1193-1253) according to the spirit and design of the reform carried out in Naples by the Venerable Lorenza Longo and approved by Pope Paul III on February 19 1535.
The reputation for sanctity of this Convent spread rapidly resulting in a remarkable flowering of Capuchin convents.
It was Pope Urban VIII who, in 1624, conceded the brief for the foundation of the Capuchin Convent to be sited in Turin. On October 24 1627 the first fifteen postulants took the veil in Turin Cathedral to then go to the new Convent located outside the walls in Borgo Po. The founder was Diana, a daughter of the Marquis of Ceva and maid of honour to the wife of the Duke of Savoy Carlo Emanuele I.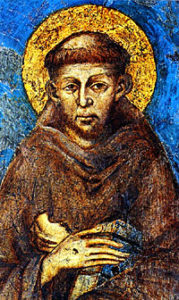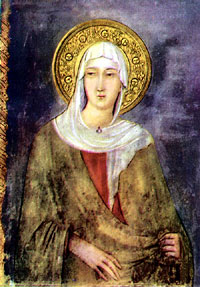 The troubles began quickly, leading to several moves, first the time of the French occupation in 1802 and then the Siccardi laws in 1854. During the latter period the nuns had to take refuge in Carignano (Turin) and, in 1869, they returned to their first house in Borgo Po Turin, where they reside now.
On May 31 1938 nine of these Sisters transferred to Moriondo Moncalieri (Turin) into the villa inherited from Dr. Felice Masino and his sister Camilla Masino Borot to start a new foundation.
The following year sister Consolata Betrone , too, joined the group and by her wishes the Convent was dedicated to the Sacred Heart.